Along with live chat, augmented reality and mandatory feedback forms, video will be one of the hottest trends for content marketing in 2019. Incorporating on brand messages, images and even sounds into your content helps to strengthen your reputation as a professional and reputable organisation. If you are new to video content or if you need a few tips on how to get started, this article explains ten of the best ways to ensure your video content works for your website.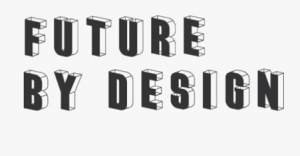 Music, Sound and Voice
Though you may not need to use all three, paying close attention to the quality of the sound in your video is absolutely essential. Website users will simply stop watching if they come across videos where the sound is of poor quality, so consider using a professional marketing company to help you create something that sounds just as good as it looks. An engaging voice-over artist, a catchy song or audio motif can make a massive difference to the way your message is perceived.
Graphics and Animations
Videos that don't include any text or effects can look unprofessional and in many cases, quite boring. Though you don't need to have a degree in cinematography to create an effective marketing video for your website, adding things like your company's brand logo somewhere on the screen will create a professional first impression to first-time users. Similarly, quick animations or graphics can break up monotonous sections of the film that could make users bored or disengaged.
Use Video Content of Different Lengths.
Quick summary videos are perfect for your home page. Limiting running time to around a minute means that users won't get bored and will be more likely to watch than if you offer a full 30-minute analysis of your latest product line. Shorter videos can link to longer, more in-depth versions, which gives your audience the option to choose between a simple, abridged version of your product or service and a more detailed explanation. Try to think of the shorter videos you make as "trailers" for the longer, more in-depth content on your site.
Though you can use your smartphone to shoot video, often with very impressive results, it is often worth investing in a good quality digital video camera or hiring the services of some filmmakers or video production professionals. Remember that for many people, your video content is the first introduction to your business or organisation. That means if its full of shaky camera work, blurry images or unfocused shots, you are creating a negative and disorganised impression that will last, long after the viewer has stopped watching.
Be Unique
Trends are important and should never be ignored but its also very easy for your message to get lost among the millions of similar videos that pop up on the streaming sites each day. Try to find an angle or a way of presenting your information that is memorable and different to the competition. Humour, engaging cartoon style animations, short films and music videos are just some of the ways you can potentially do this.
Create Ongoing Content
As Netflix and other similar services continue to eclipse the rest of the entertainment industry, the prevalence of the "box set" or series continues to grow. Many savvy marketing professionals are now taking advantage of this new found love for ongoing storytelling by adopting similar techniques in their corporate videos. Posting episodic content that explains new product lines or perhaps offers insight into different areas of your business will help to promote repeat visits from your users and can also boost conversions over time.
Pay Attention to the Language You Use
Depending on your audience, the language and tone of voice you use in your videos will vary. Ensure that everybody on screen is speaking in a way that resonates with your users as much as possible. If your business primarily sells to everyday people, try to avoid jargon and buzzwords. Similarly, if your customers come from a very specific or niche area, don't be afraid to embrace the language of the industry as much as possible. It should also go without saying that any voice recordings should be as clear and easy to understand as possible.
Even if you have embedded a video on the landing page of your site, if its good quality and can work as a stand-alone piece of communication, don't be afraid to share it across all of your social media platforms. Video can be a great way of bringing people to your website from other areas of the internet, especially if the quality is of a high enough standard. Instagram, Facebook and Twitter all have video sharing capabilities now, so try to capitalise on them if you can.
Youtube is full of people making a good living from sharing their homemade video content and there's no reason your business can't capitalise on this trend, too. If you have more than one piece of video content, create a youtube channel that showcases the best of your material. Including direct links to your website in the descriptions is a simple and effective way to drive traffic when you need to. This platform also allows for plenty of user interaction. All those likes and dislikes can be used to your advantage. Just remember to take the criticism objectively if you can.
Keep it Simple
Professional directors spend decades honing their craft, so don't expect to create the next Hollywood blockbuster when you're making videos. Focus on the messages that matter and pay attention to details like sound, clarity of the picture and production values. An uncomplicated and clear video that makes a simple point or offers some key information will always perform better than something overly ambitious. This is a new medium for many people, so remember to learn the basics before you start trying to move to the next level.